RESIN BOUND DRIVEWAYS
Find out more on why resin driveways are a great way to improve your outdoor space.
WHY SHOULD I GO RESIN BOUND?
There are many benefits to using resin bound for your driveway or pathway. Due to the development of polymer and epoxy resins over the past 25 years it has become far more popular as a surfacing material that offers many benefits at a great price.
One of the many benefits of a resin bound surface is that it requires a very low level of maintenance as it is resistant to weeds so it will always look perfect.
Resin surfaces can also be used in both hot and cold climates as it is tolerant to a lot of weather conditions.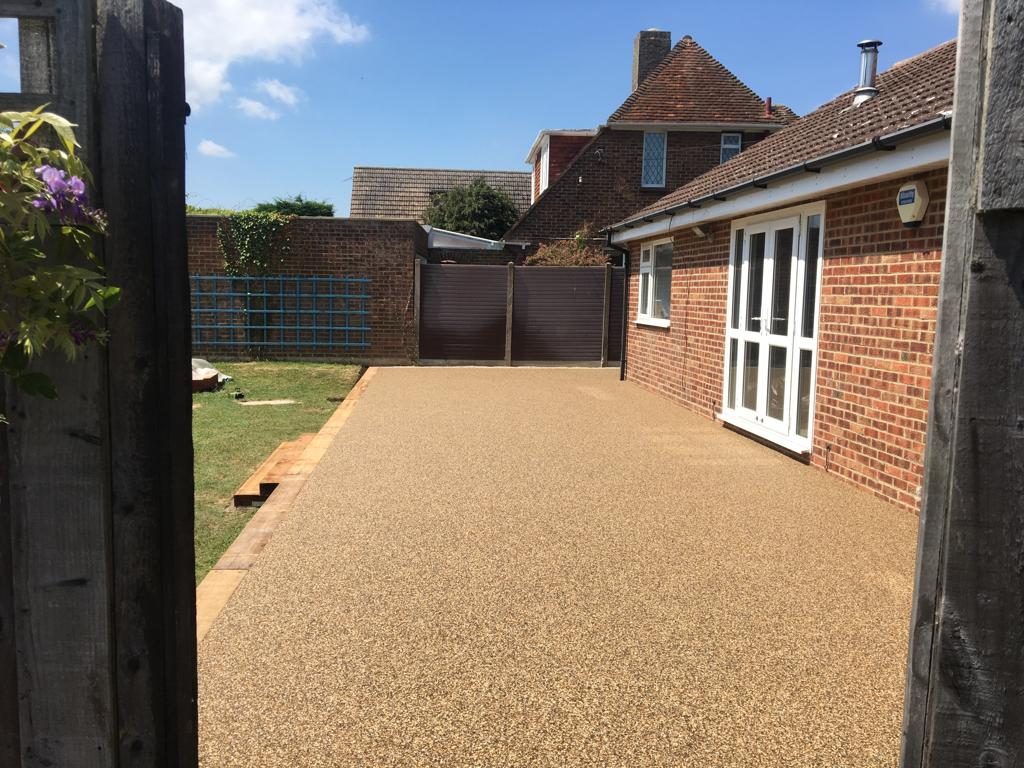 A HUGE RANGE OF COLOURS & PATTERNS
Our resin bound driveways come in a wide variety of patterns, colours and blends so that you can get the perfect look that you want. Our high quality range has a look that will go with every aesthetic from a modern look all the way to a more classic traditional aesthetic.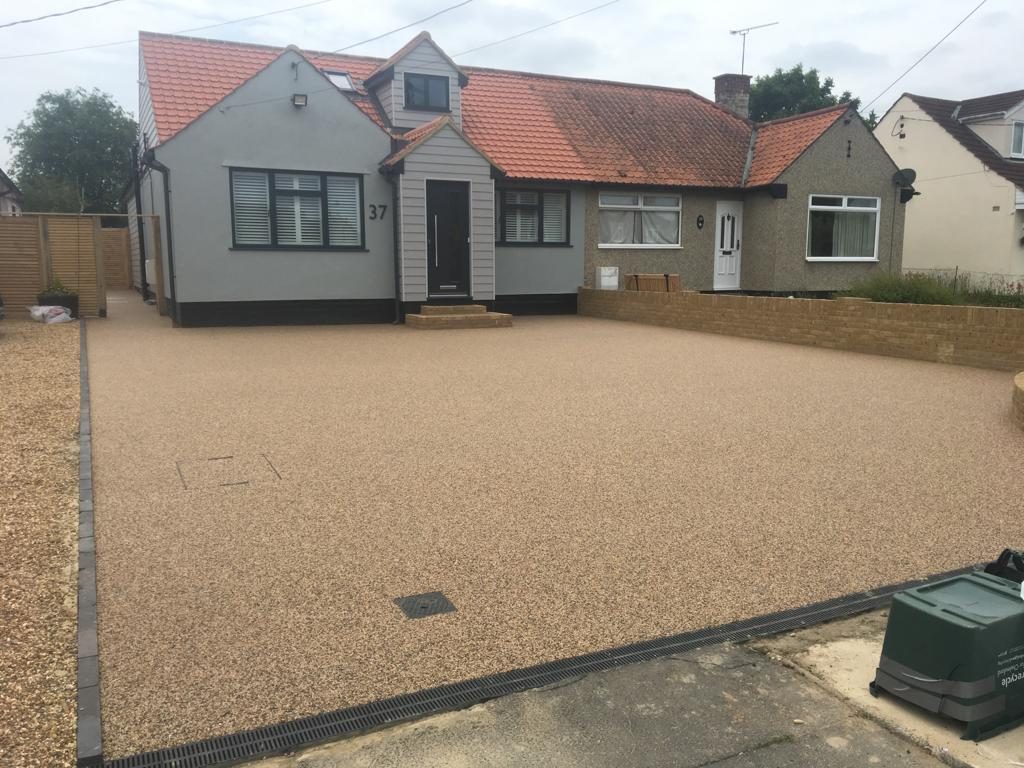 MAIN BENEFITS OF RESIN BOUND PATHWAY…
Here are just some of the fantastic benefits that a resin surface has:
Looks great for many types of aesthetic

Incredibly durable

Highly Flexible

No more loose stones

Resistant to weed growth

Free from solvents

Based on biomass for environmental friendliness 

Looks great with any existing environment

Anti skid and no slip 

Perfect for both indoor and outdoor

UV resistance
Get in touch for a quick bespoke quote or if you would like any questions answered
we would be happy to help answer them.